my wife and her best friend were planning to meet a balikbayan classmate of theirs. and since all of us were staying in south of the metro, i suggested that we go back and try the pizza and pasta of chi's brick oven kitchen in bf homes.
the first time we went was last month, and we only tried their mango ice box dessert and got their puchon (pugon lechon) to go.

while my wife and her friends were swapping stories, i ordered the pizza chips for our starter. it's pizza dough with olive oil brushed on it and topped with parmesan and a pimiento dip.
this is a great appetizer.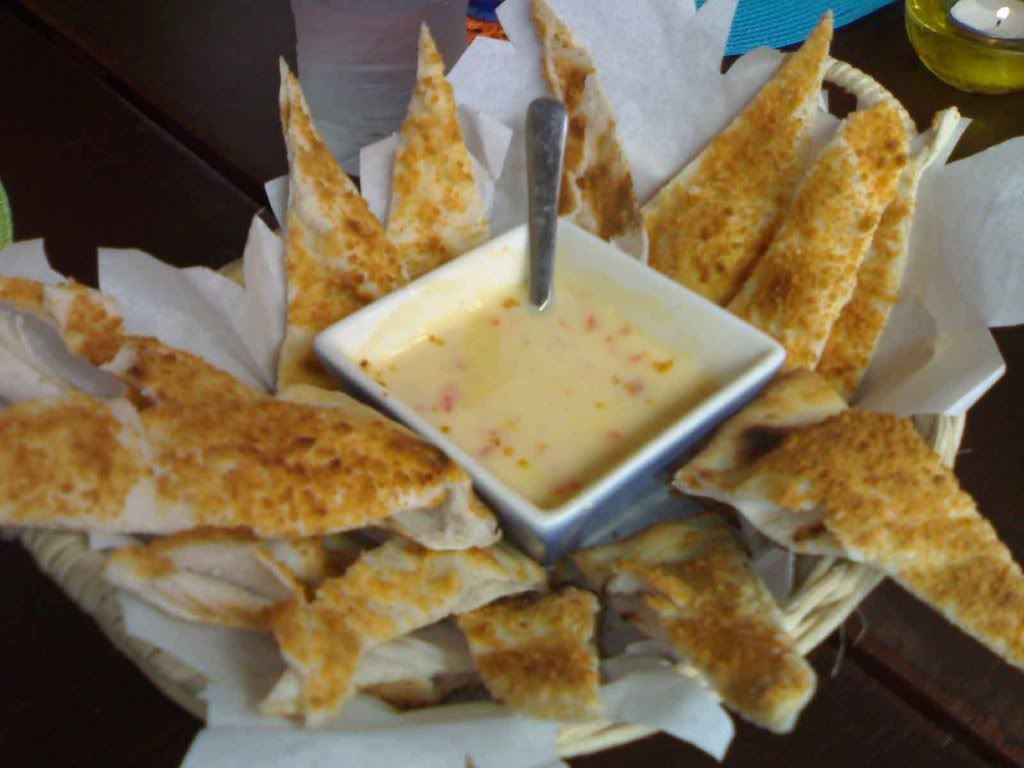 for our main course, i ordered 2 kinds of pasta; the rigatoni in 3-cheese sauce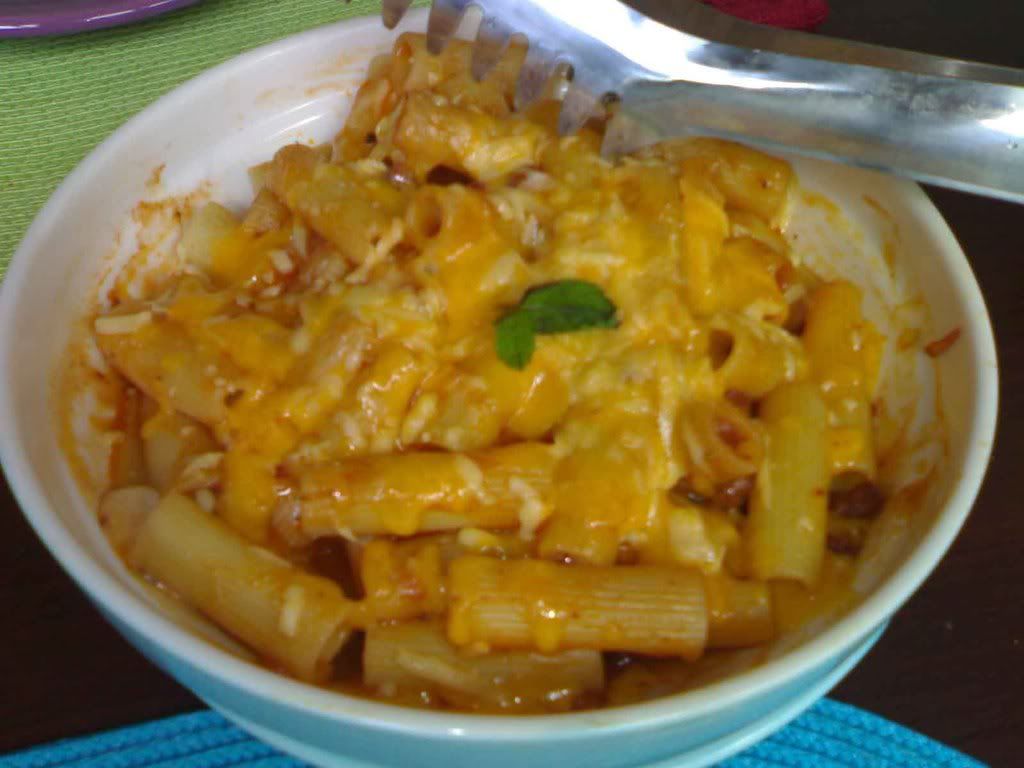 and the chorizo alfredo
the serving size of their pasta is enough to feed 2-3 persons.
i also ordered 2 kinds of pizza, the chicken bacon mushroom melt
and the salmon pizza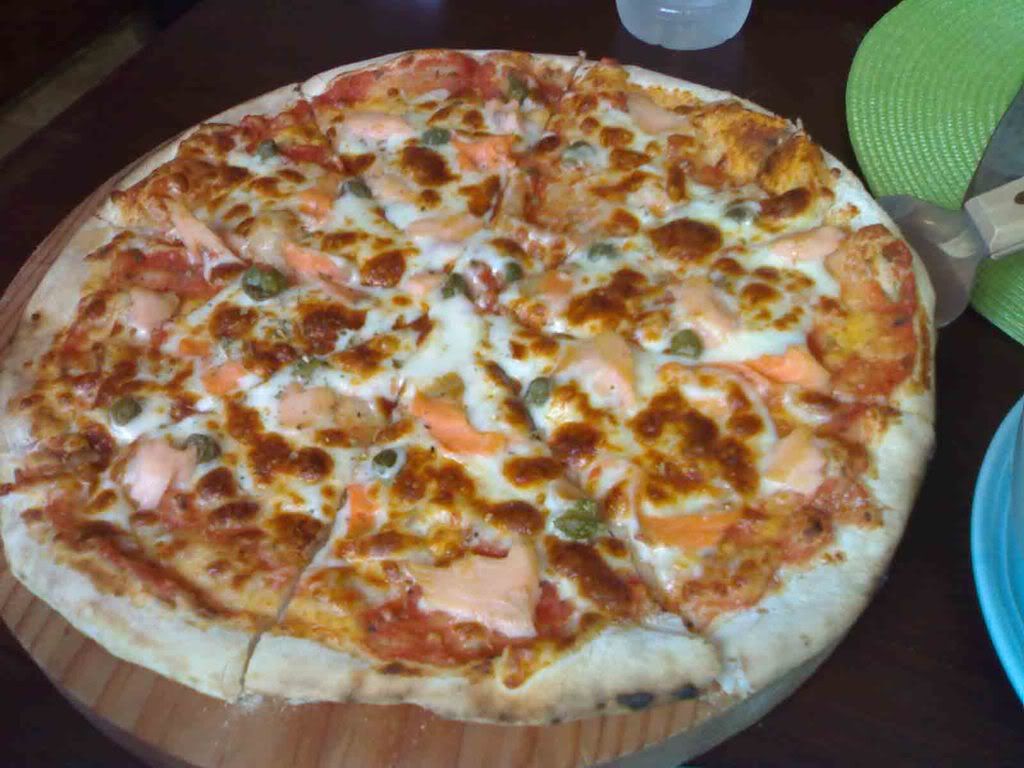 both pizzas were 12" and had 8 slices each. the crust was cooked just right and both tasted great! the prices of their pizzas range from P160-220.
we were so full from the meal that we didn't order dessert, just coffee and tea but we were given a plate of their brick oven chocolate cake by apple tirona (the owner) to try and share.
their brick oven chocolate cake was the best that i've tried so far. it was like a choco lava cake, the outside was a bit crunchy and the inside was moist and melted chocolate flowed out as soon as the it was sliced. it was topped with vanilla ice cream and maraschino cherry.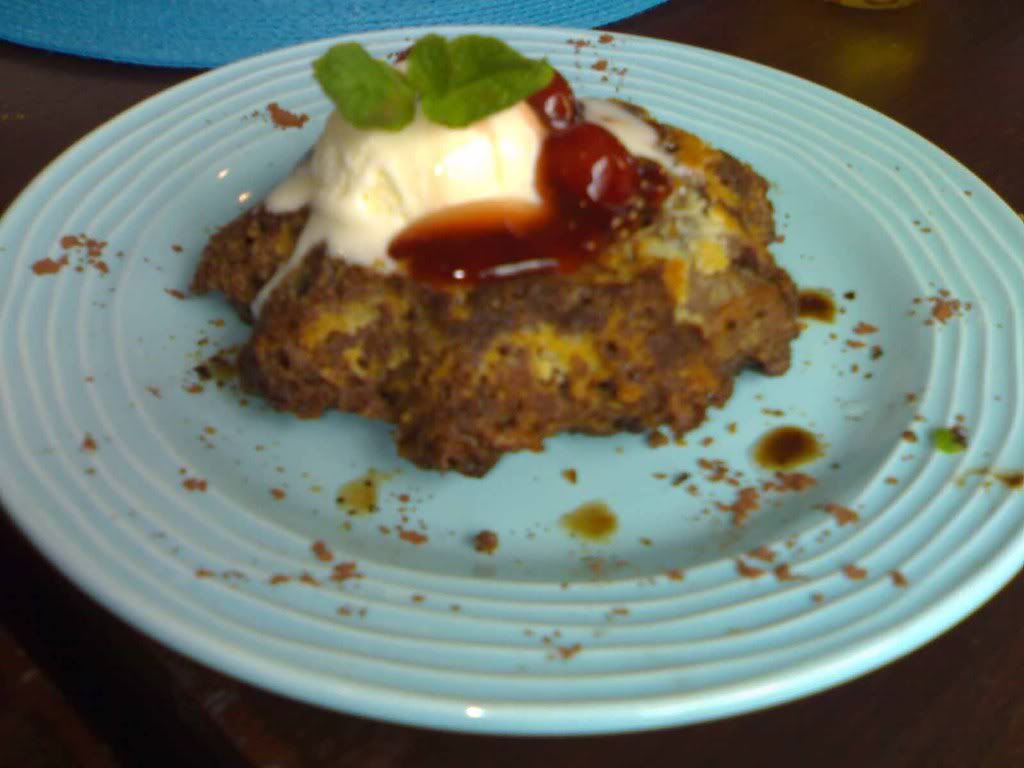 another dessert of theirs is the mango ice box cake, which i mentioned that we tried the first time we went.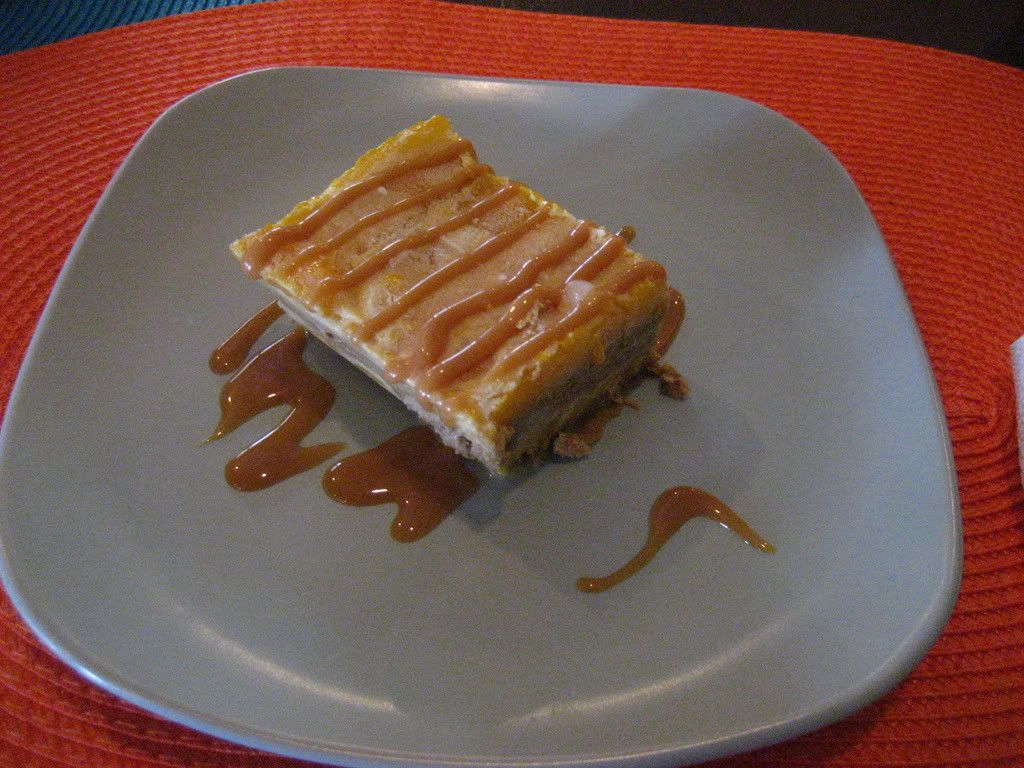 the place is nice, quaint and cozy. it could fit about 25-30 persons. when we got there, there was a group of about 12 which had a long table.
here you'll see the wooden trays that they use when serving their pizza.
they also have separate smoking area which has its own aircondition unit and exhaust fan.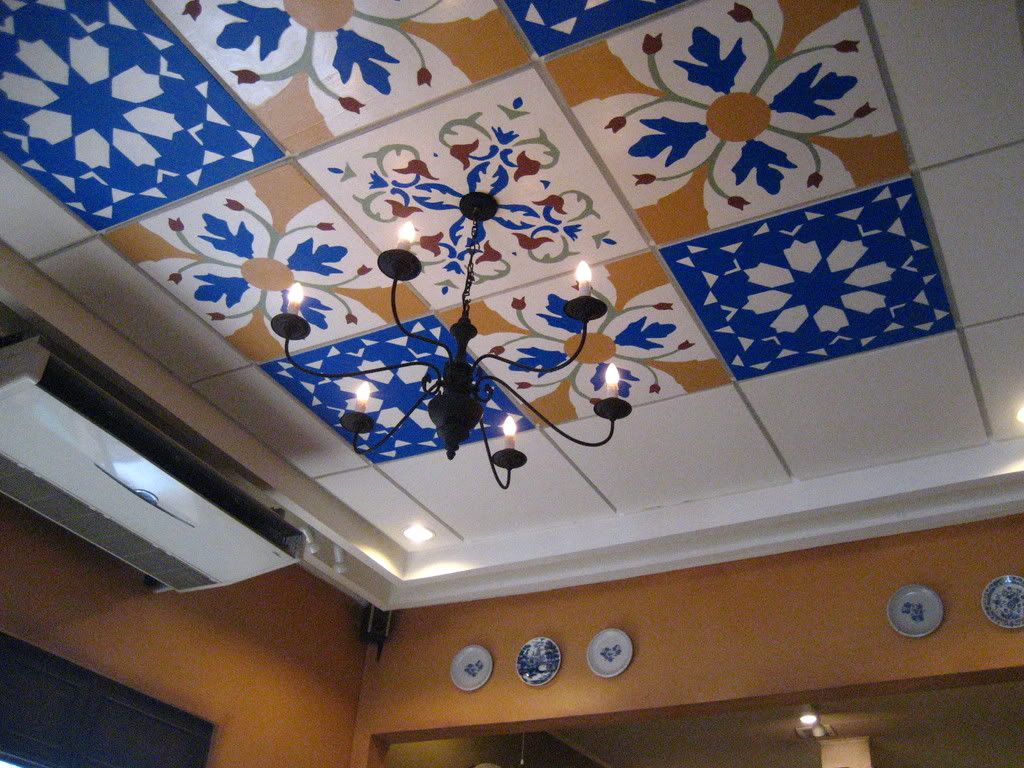 the main attraction of the place is the open kitchen where you could see the brick oven. they use dried sampaloc logs to fire up the oven.
i wasn't able to take a photo, but they also have a small open air area for children to paly in while waiting for the food to come or while their parents are having fun telling stories with their friends.
the place is owned by chi and apple tirona. both had their own careers prior to opening the restaurant. and one day, they decided to leave their careers and start up a pizza-pasta place.
so, when you're in the south of the metro, check out the place. it's an alternative to those expensive italian restaurants.