had dinner at racks in magallanes about 3 months ago. we ordered their mixed platter (grilled chicken, pork tenderloin and baby back ribs) with sidings of carrots & corn, pork & beans and corn bread. their grilled items still taste great! wanted to take home sone barbeque sauce but they didn't have available for take out.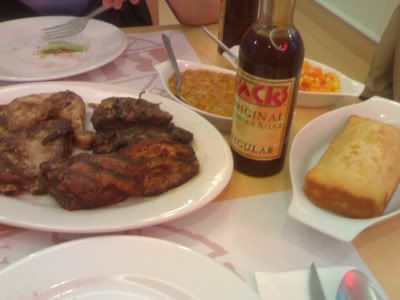 saw some pepsi deluxe in sm supermarket at sm dasmarinas. got one of each, strawberries and cream and creme caramel. both tasted great but i preferred the creme caramel.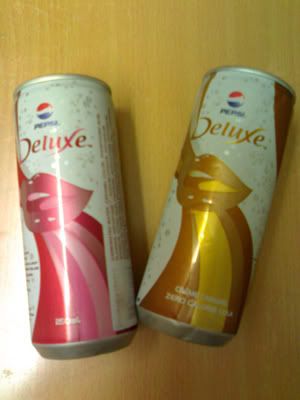 and together with the pepsi deluxe, i tried two of the new e-aji potato chips, light salted and sour cream and chives. tastes better than jack and jill's potato chips and tastes as good as oishi potato chips and frito lays.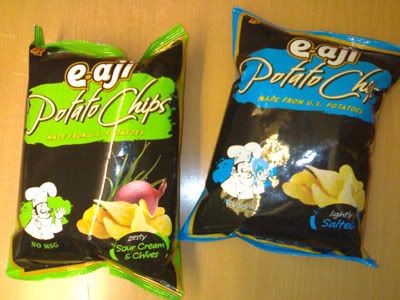 was up in tagaytay once and went to bahay pastulan (maryridge) to buy some ube jam for balikbayans, same makers of the famous ube jam in baguio, and thought i'd also try their pandan kutsinta.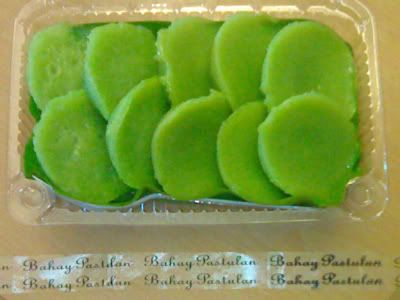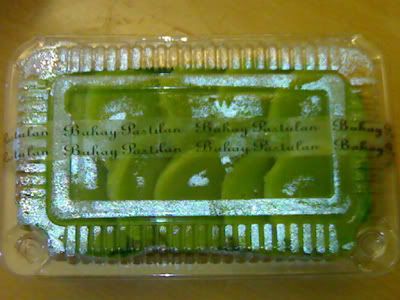 still one of my favorite merienda fare whenever i'm at the food stalls of an sm supermarket, fried lumpiang gulay and tokwa't baboy with sago't gulaman.
my wife and i had breakfast at max's and tried their adobo flakes and hungarian sausage. their breakfast comes with a cup of coffee.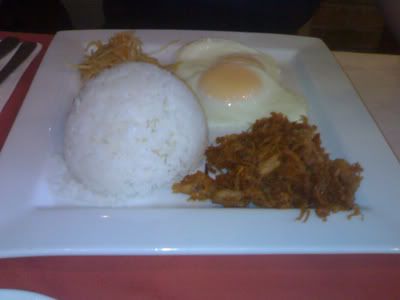 i also tried the breakfast menu delifrance. i liked it coz it had a small fruit cup but was a bit disappointed with the serving portion of the viands (as you can see in the photo) for the price they charge.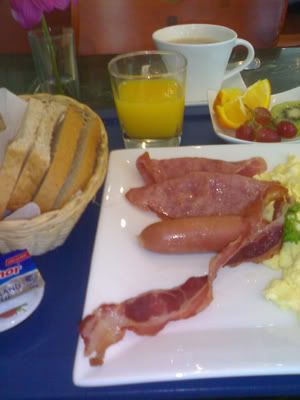 my wife and i had dinner once at david's tea house located along aguinaldo highway in dasmarinas, cavite. we ordered their polonchay soup, asado siopao and mixed dimsum platter. the soup was big enough to serve 4 people, as well as their mixed dimsum platter. all were delicious!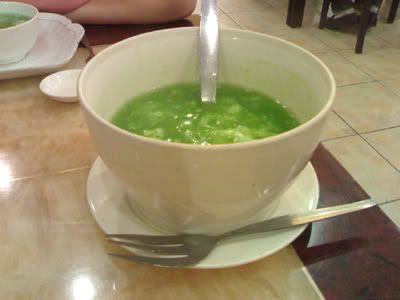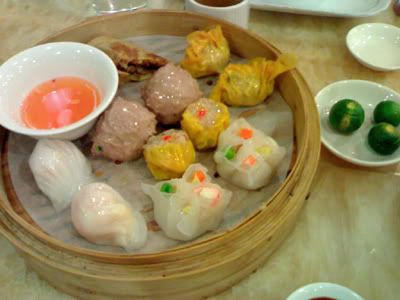 was driving up to tagaytay once and i cut through santa rosa. since it was about 12 noon, i decided to stop at the paseo de sta rosa to have lunch. i remembered from a forum or a blog that the hamburger sandwich of crepe breton came highly recommended even though they were not known as a hamburger place.

their hamburger patty was cooked just right. it was topped with mushrooms and onions and a lettuce leaf, with coleslaw on the side. and for dessert i had their peanut butter and jelly crepe, which hit the spot. i had to walk around the shops first before i continued my drive.
during the lenten season, i tried chowking's lenten offer of fish with chinese tofu in oyster sauce. it tasted better than their other fish menu.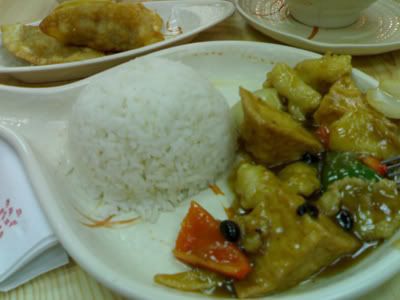 want a piece of choco chip cookie? a really big piece of choco chip cookie?? head on to aristocrat and get their giant choco chip cookie. it's about 8-10" wide. a great gift item.