Was in Bangkok last week for the ASEAN Tourism Forum with 8 other managers from Microtel, and during our free time, we had the opportunity to go to one of the malls in downtown.We went to Central World Mall, it was about 7pm, the other managers wanted to do shopping first; i wanted to eat first so i decided to go up to the 6th level where the restaurants were. I was joined by 2 other managers who were hungry as well. Upon reaching the 6th level, we walked around to see what restaurant where there.
I saw an outlet of Pepper Lunch.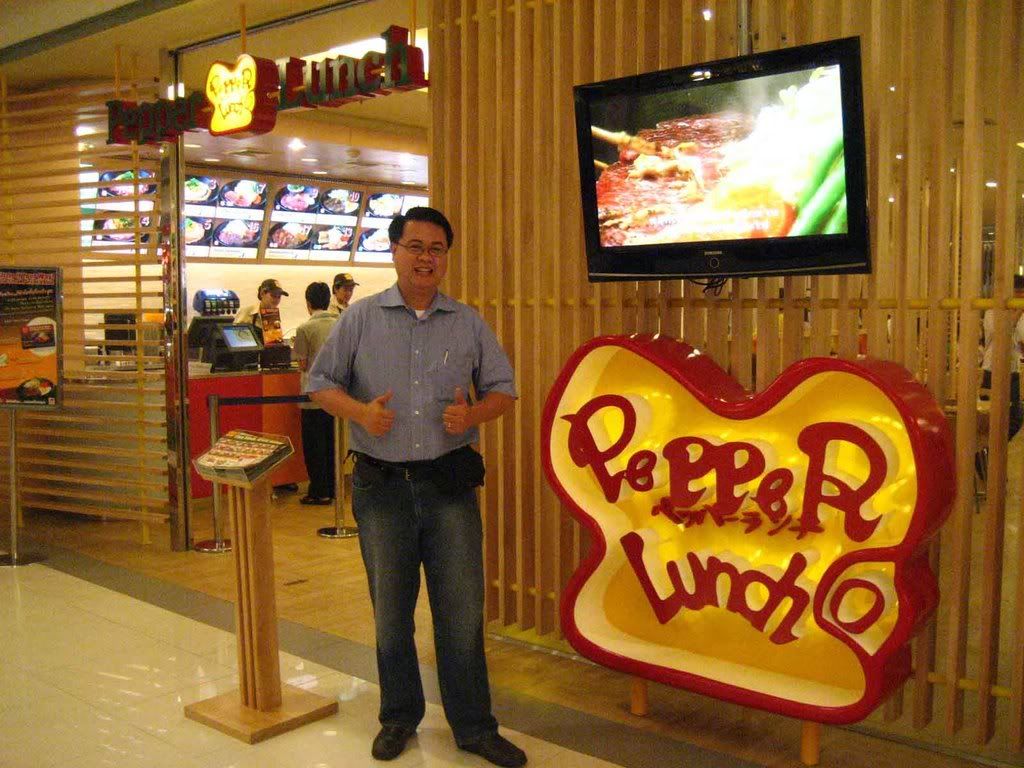 A Japanese restaurant, which was featured in 2 blogs (
Chuvaness
, and my good friend
Spanky
) and mentioned that Pepper Lunch will open a branch in the Powerplant Mall in Rockwell, Makati City. And if i remember correctly, they might open sometime in March or April.
I ordered the Hitokuchi Cut
It's beef strips with mung bean sprouts and rice, and i ordered a side of egg with it. Which cost me Baht 204.
While letting the electromagnetic hot plate cook the meat, I added honey brown sauce on it.
Aroi! (delicious!)
Joel ordered the sirloin steak
while Rose had the hamburger steak with egg on the side
I even sent a message to my brother in Singapore to try Pepper Lunch. He said he's seen the place already and will give it a try. he also said that it was beside his favorite Japanese hamburger place. I asked if it was Mos Japanese hamburger, to which he said yes. I saw the same in Bangkok and would have wanted to try had I had enough time.
I'm looking forward to the opening of Pepper Lunch Manila and try each item on their menu.
After eating, we proceeded with our shopping. And after an hour, I met the other managers and asked me if we've had dinner yet. I said yes and I told them to try Pepper Lunch too. So they went on ahead as I waited for Joel and Rose to finish their shopping.
We followed the others to the restaurant and they told me that they enjoyed the food they ordered. They were surprised that I knew the place even though there was no outlet in Manila yet.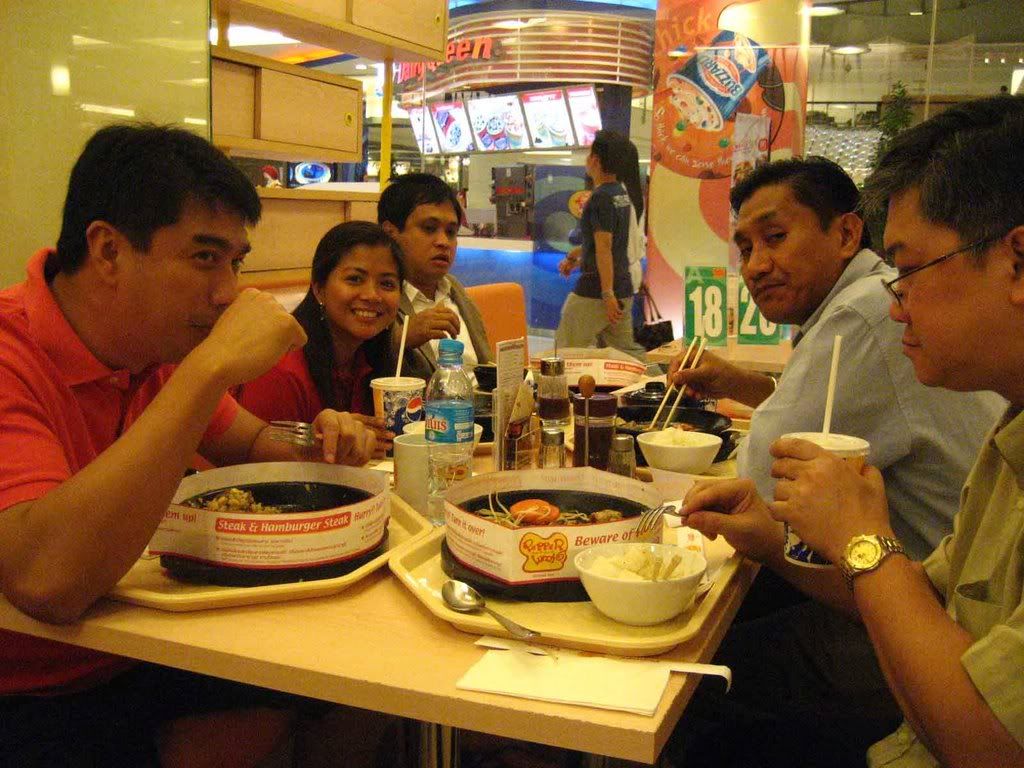 I owe the info to the blogs of Chuvaness and my Kabalen, Spanky.
Kop koon kap!
(Thank you!)